May
21
MEET OUR STAFF: LUCIA, OUR SALES ASSISTANT
MEET OUR STAFF: LUCIA, OUR SALES ASSISTANT
Let's meet Lucia, 37 years old, our sale assistant.
We asked her some questions about her job: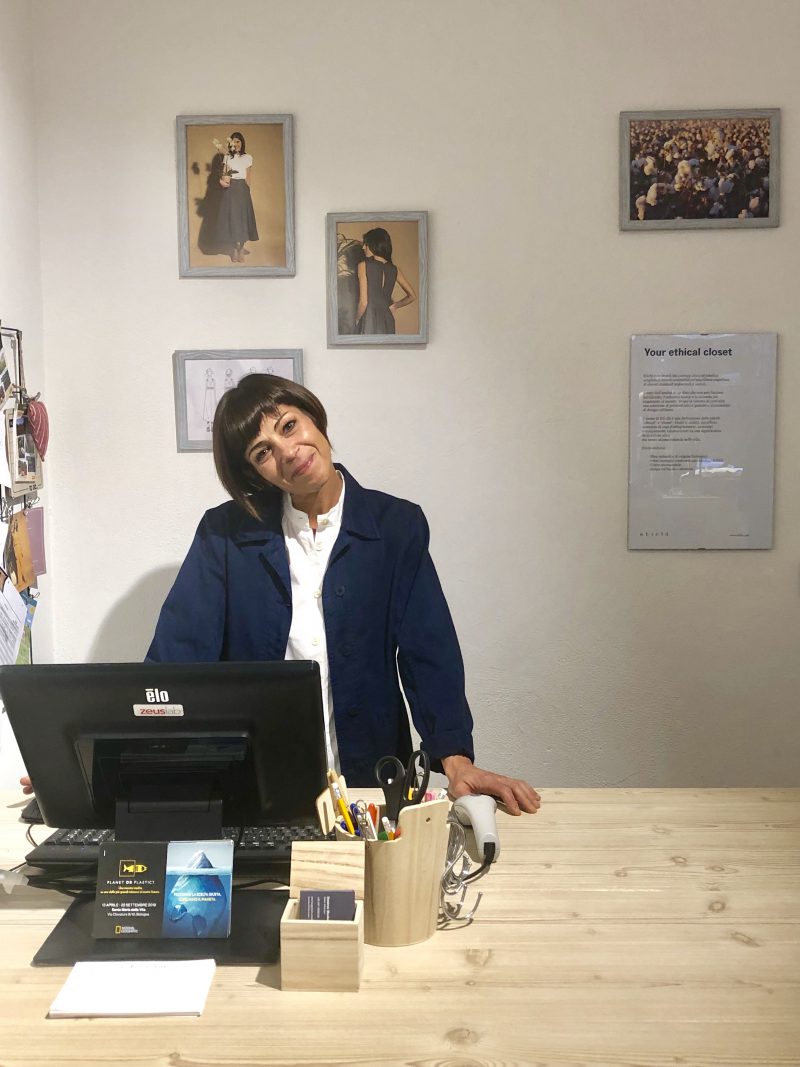 Where did you work before Eticlò?
Before Eticlò I was already working in fashion as sales assistant for other stores in Bologna.
I also worked in fitness.
Can you describe Eticlò in three words?
Sure! Eticlò is: refined, incredibly colorful, sustainable.
How do you think our brand and its sustainable background is welcomed by the public?
The strength of Eticlò is the fact that it combines a very clear ethic with an interesting design; that means that sustainability sometimes ends up for being just a plus.
People appreciate the collection because of the design. If they like aesthetics, then the ethical part is also appreciated.
Are people curious about how and where the collection is produced?
It's hard that people spontaneously ask questions about production.
It is us that tell them about production arising their interest about how we design and develop our collection and what we do in a way which is different compared to traditional brands.
Do you see any difference between Eticlò and the other stores you worked for?
Yes, I find so much difference in fabrics' quality.
I personally tried organic cotton for the first time and now think it should be tried by everyone. It has completely different performance.
After traying it, it is difficult to go back!
Meet Lucia at our Store in Bologna, v. Clavature 22/E!